About Sustainable Mechanical Inc.
Certified and Professional HVAC Service Provider in Omaha
When your AC or heater isn't working, you need a quick, affordable, and efficient solution. We understand the troubles you are exposed to with a malfunctioning AC. Our certified professionals ensure the shortest turnaround time for HVAC services in Omaha and surrounding communities.
Sustainable Mechanical Inc. »
Give a Service Call
Our Goal
Our goal is to give you exceptional HVAC service in the shortest possible timeframe and the most affordable choice in the neighborhood.
Our Motivation
Your "finally sorted" satisfaction with what could have been a long and difficult ordeal drives us to work even harder every time.
Sustainable Mechanical Story
Serving Omaha with All
Our Dedication & Commitment
People normally do not have a go-to HVAC service that they call for service. They go to whomever they see popping up online first when they are in a dire situation due to a malfunctioning heater in the freezing cold or an inactive AC in the sweltering heat. I have seen my family and friends get taken advantage of.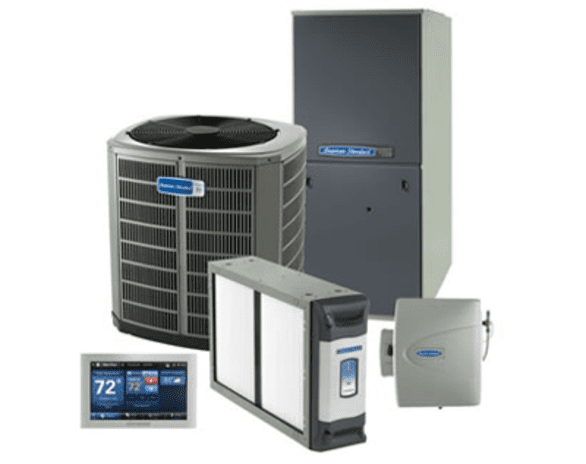 With my knowledge and knack for anything HVAC, I thought there could be a better HVAC service that Omaha and the surrounding communities could rely on. That's how Sustainable Mechanical Inc. came to be in 2014. Since then, we have been raising industry standards and customer expectations for HVAC service in and around Omaha.
We aim to provide you with HVAC services that give you the best value for your budget. If your system can go with a simple fix to last you a few more years, we will never push you toward a new replacement. Our goal is to prolong the service life as much as possible. 
From the Owner of Sustainable Mechanical Inc.
We stick to these core values throughout our work, communication, and business operations:
Stewardship
When we are entrusted with something as important as an HVAC system that could potentially affect your health, safety, and quality of life, we take responsibility with utmost commitment. 
Our professionals are exceptionally careful in their conduct and work to save you any further ordeal or give you an option that can give you better value.
Excellence
Excellence is our aim every time we are on a service call. We will give you nothing but our best. We will ensure that you won't have to worry about your AC or heater for a long time after it's been serviced by us.
Integrity
We understand integrity is the foundation of trust. That's why we are fully honest and transparent in our dealings and communication. Since our inception in 2014, we have built a reputation for providing honest and transparent service in Omaha and the surrounding communities.
Accountability
We are fully accountable for our commitment and integrity. If you are dissatisfied with our service, we will continue to work with you until you are satisfied. Your satisfaction is our main priority for every visit.
Why Choose Us for HVAC Services ?
We give you better value and long-term benefits from your HVAC service. With us, your requirements get the attention and treatment they deserve.
Value for Money
If your HVAC system has minor wear and tear and can be repaired, we will take care of it. 
Our aim is for you to get the deserved value from your system without the need for an expensive overhaul.
Consumer Favorite HVAC Service in Omaha
Omaha and the surrounding communities highly rate us for our dedication, commitment, and reliability. So don't hesitate to give us a call anytime your HVAC acts out of order or needs good maintenance.
20+ Years of Combined Experience
We are a team with 40 years of combined experience, so there is nothing we have not seen.
Whether it's an unusual sound or suspicious smell from your system, we can handle it efficiently.
Affordable Services
We understand that on top of the increased energy bills associated with HVAC systems, the additional maintenance and repair bills can be stressful. That's why our maintenance plans and repairs are budget-friendly.
Durable & Reliable Service
Ensuring our customers have a reliable HVAC is of utmost importance to our team. Our staff is highly-experienced and trained to give you HVAC installation, maintenance, and repair services that last for years.
ASHRAE Certified & LEED Accredited
We are ASHRAE-certified & LEED accredited. That means we are equipped to assess, evaluate, recommend, and model new energy-efficient HVAC equipment for resource utilization.
HVAC Customization to Suit Your Requirements
Does your HVAC system need something extra for better efficiency? 
We can custom design and assemble your HVAC system for better efficiency, lower energy consumption, and lower operating costs.