Fast, Efficient, & Experienced
Residential HVAC Repair Service in Omaha, NE
Those are the words our clients use to describe their experience with Sustainable Mechanical Inc. We believe that's how HVAC service should be!
Do you need someone with a quick, knowledgeable, and experienced hand to save you from a potentially lengthy and harrowing ordeal? Need HVAC installation, maintenance, or repair services? We can help!
Contact Us
Our Services
24/7 Emergency HVAC Services
Has your AC given up on you when you needed it the most? We offer 24/7 emergency HVAC services to Omaha and surrounding communities.

Our American Standard HVAC products help you avoid frequent breakdowns and new installations. If your heating or cooling system requires repair, we will provide excellent repair services to extend the service capability of your existing system.
Sustainable Mechanical Inc. gives you services you can trust.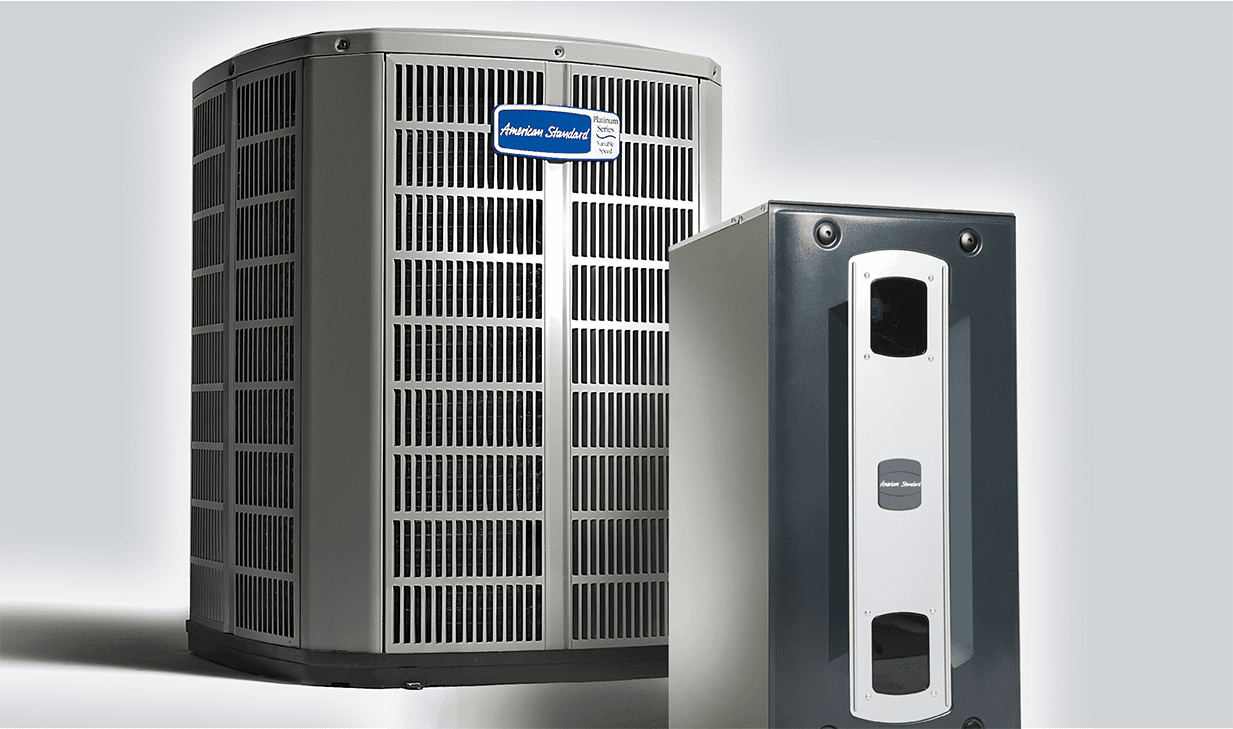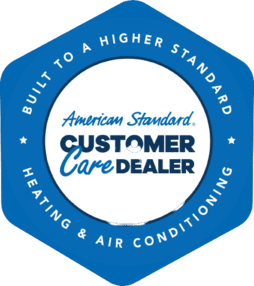 Comprehensive HVAC Services
By ASHRAE & LEED Accredited Professionals
While HVAC systems are essential for a comfortable lifestyle, keeping them up and running and budget-friendly is not always easy. Sustainable Mechanical Inc. is your all-inclusive HVAC service provider for HVAC installation, routine maintenance, repair, and replacement.
Don't let a leaking AC or foul-smelling furnace trouble you when you have certified professionals who can help.
Installation & System Design
Install new HVAC systems with our 10/10 warranty, which gives a ten-year service warranty plus ten years on parts.
You can customize your standard equipment to make it more eco-friendly too.
Repair & Replacement
Repair existing broken or malfunctioning equipment with American Standard patented HVAC parts that will make your HVAC systems more energy efficient and prolong their service life.
Maintenance & Upkeep
Keep your HVAC system running longer, safer, and better with our routine maintenance service.
We will make sure your new HVAC system lasts as long as possible!
New Construction and Geothermal
Want an energy-efficient, low-cost, and comfortable HVAC system for your under-construction home?
Geothermal can be the best option for all these advantages and a greener alternative.
What Happens When You Give Us a Service Call?
We know you must act quickly when you have a malfunctioning AC or heater. Therefore, we have divided our service into three easy steps for quick and easy redressal.
Give us a call, and we will take care of your HVAC system that needs professional attention.
Service Consultation
Noticed something unusual about your HVAC system? We will have a one-on-one consultation to discuss your potential requirements.
On-Site Visit & Assessment
For further assessment, our team will visit your home. We will evaluate thoroughly to see whether it needs a simple fix or otherwise.
On-Time Service
After we understand the situation, our team can settle the issue then and there without any delay. We try to be fast to save you trouble.
About Us Our Reputation Speaks Of
Reliability, Integrity, and Accountability

Since our establishment in 2014, our superior knowledge and service standards have given Omaha and surrounding communities a reliable source to trust when it comes to their residential HVAC systems.
No matter the issue, we are prompt, efficient, and attentive to detail. Reach out to us to get started!
Here's What Our Happy Clients Are Saying about Us

Jerry is the best, most knowledgeable heating and cooling guy we have found. Fast and reasonable, and he didnt' try to sell us a new furnace. He didn't even bad mouth our brand of furnace…told us if we fixed it would probably last us another 10 years. When we get around to replacing it, you can bet we will call Jerry and he will be doing our annual furnace checkups too. Fast and a price normal people can afford; can't ask for more.
Cherie C.
Great service, knowledge, professional and customer service. I highly recommend these guys!
Joe M.
Brandon with Sustainable Mechanical was wonderful to work with. He went above and beyond. He went out of his way twice during a holiday weekend to make sure my air was working for my daughter and I. I can't thank him enough! 5 starts for Sustainable Mechanical. I will recommend them to all of my family and friends! Thanks for saving our air when it was 92 degrees and miserable in my home!
Kim K.